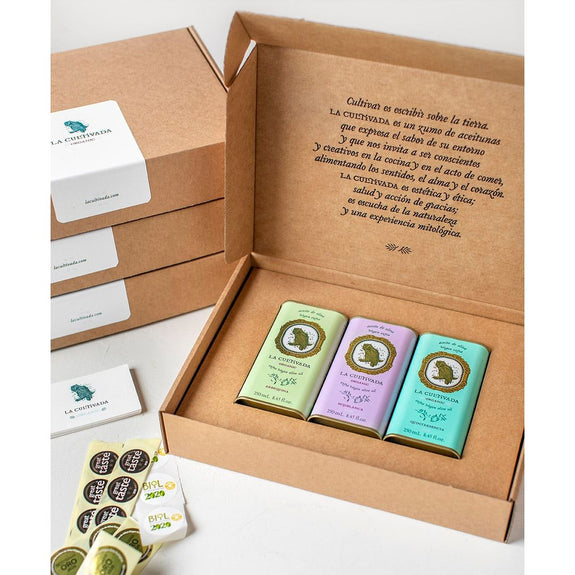 La Cultivada Organic EVOO Tasting Box
€55,00 EUR
Elena Vecino and her team at La Cultivada in Cordoba produce some of the most exquisite EVOOS we've ever tasted. These oils have won multiple awards and in this beautiful tasting box there are three of the most iconic.
A fabulous way to get to know more about Spanish Evoo varietals and styles
This beautiful box contains :
1 x 250ml Tin Organic Arbequina
1 x 2560ml Tin Organic Hojiblanca
1 x 250ml Tin Organic Quintessencia (Picual with Hojiblanca and Arbequina 
With recipes and food pairings included!
PRIZES & AWARDS FOR LA CULTIVADA
BIOL - Gold Medal 2023
Ecotrama - Gold Medal 2023