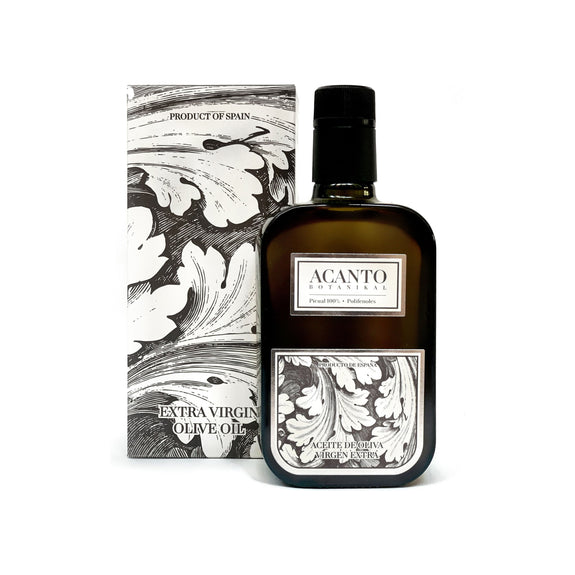 Acanto Botanikal Early Harvest Picual 500ml
€24,50 EUR
The polyphenols in Extra Virgin Olive Oil are what make it such a superfood and Acanto Botanikal Early Harvest Picual with its high polyphenol content is not only an incredible ingredient for your kitchen and table but a food with exceptional health-giving properties.
Every year the technical team at Acanto work to ensure that the oil they produce has the highest possible levels of polyphenols and every bottle produced has a polyphenol index classified at the time of packaging.

Beautifully packaged with gift box included.
"Acanto is a 100% green fruity picual, of high intensity, with herbaceous notes reminiscent of green leaves and freshly cut grass, artichoke and aromatic herbs such as basil and oregano"

Tasting Notes for Acanto Botanikal Early Harvest Picual
Tomato Leaf
Banana Peel
Green Apple
Kiwi
Artichoke
Basil & Oregano
Freshly Cut Grass
Food Pairing Suggestions for Acanto Botanikal Early Harvest Picual
Fish & Shellfish
Pastas
Salads
Meats 
Semi-hard and hard cheeses
Olive Variety
100% Picual