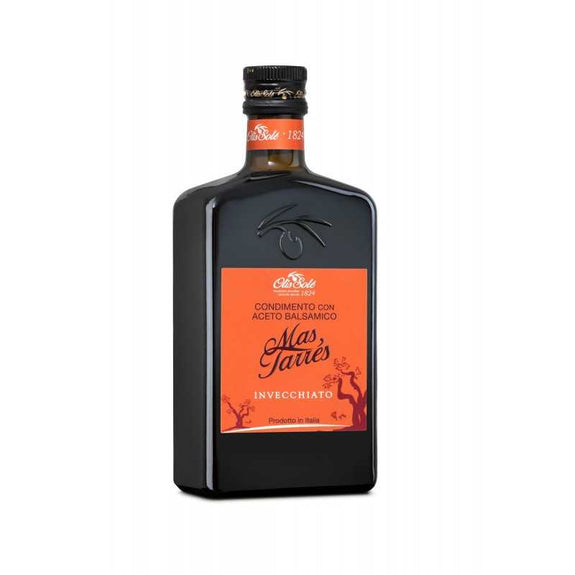 Más Tarrés Balsamic Vinegar 250ml
€13,00 EUR
Olis Solé is a family company that, since 1824 has been producing incredible Extra Virgin Olive Oil. While the installations have been meticulously upgraded over the years, the commitment to excellence is the same as it was when oil production began. Situated just outside the village of Mont-roig del Camp, located between the sea and the mountains, this best of both world's terroir produces incredible EVOO that has won prizes the world over. 
Produced in the very heart of the Emilia Romagna.this authentic Balsamic Vinegar is the perfect accompaniment to your favourite Olive Oil. 100% with nothing artificial added. 
"Más Torres Balsamic Vinegar is aged for 7 years in oak barrels and offers the perfect balance of sweet and sour notes"
Made with the grape juice and the vinegar obtained from the variety Trebbiano, typical of Modena then aged slowly for seven years in oak barrels. The result is a beautiful balsamic vinegar with intense Bordeaux tinges.
TASTING NOTES
Darkish with purple high lights, full bodied with a touch of acidity and a pleasant sweet and sour finishing touch.