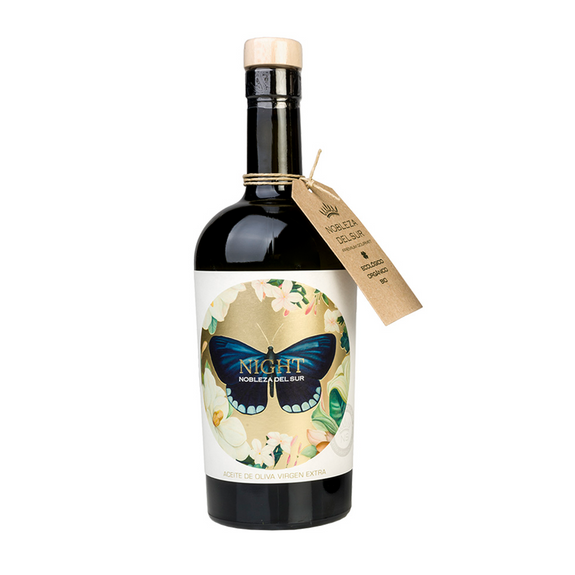 Nobleza del Sur Eco Night Organic Extra Virgin Olive Oil 500ml
€22,00 EUR
Harvest 2023 has arrived!
A blend of early harvested Arbequina and Picual Olives with herbal notes from the plants grown alongside the olives in the groves of Nobleza del Sur's family farm. A perfect oil for drizzling and finishing your favourite dishes.
"Nobleza del Sur's Eco Night Extra Virgin Olive Oil is a gorgeously fruity olive oil with harmonious green notes."
Tasting Notes 
Food Pairing Suggestions for Eco Night Organic Extra Virgin Olive Oil
Leafy Green Salads
Roasted, Grilled or Steamed Vegetables
Grilled Fish
Chicken dishes
Drizzled over Soups & Stews,
Legumes and Pulses
About Nobleza del Sur 
Making extra virgin olive oil since 1640, Nobleza del Sur is a world leader in the field making some of the most highly prized oils in the world. Based in Los Añadidos-Jaén, Andalucía where a very unique Mediterranean microclimate, abundant sunshine and fertile lands close to the Guadalimar river combine to create the perfect setting for the production of some of the world's best olive oil.
Read more about Nobleza Del Sur
Meet Lola Sagra, maker of this incredible olive oil